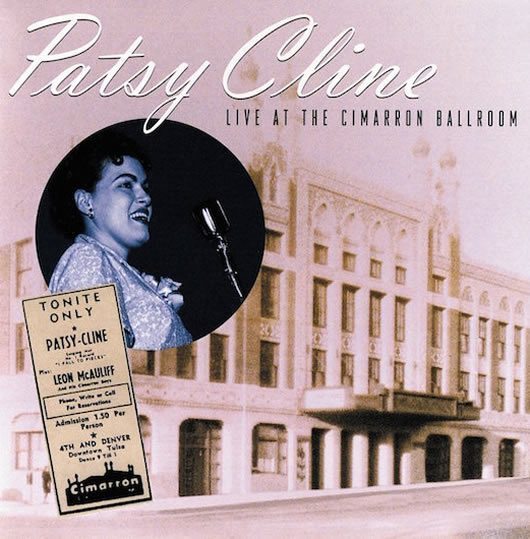 Of all the posthumously released albums that have helped to keep the legend of Patsy Clinealive and well, Live At The Cimarron Ballroom is one of the most fascinating. It was recorded at that venue in Tulsa, Oklahoma on 29 July, 1961 (ticket price: $1.50), and released for the first time on the same date 19 years ago, in 1997.
The MCA release was a precious opportunity to hear a completely authentic live performance by the country queen from Gore, Virginia, and to experience a concert that took place a few weeks before her 29th birthday. She performs signature hits like 'I Fall To Pieces' and 'Walkin' After Midnight,' as well as standards such as 'Won't You Come Home, Bill Bailey' and songs that she never recorded on a studio album, such as 'When My Dreamboat Comes Home' and the Connie Francis hit 'Stupid Cupid.'
It's a gripping recording, and not just because of Cline's stellar vocal performance and undoubted star quality. The album is also striking for the inter-song chat, especially when it locks the concert in a very specific time frame. "I'm kind of out of wind, this is the first time I've worked since I got out of the hospital," she tells the crowd at one point. Six weeks earlier, on 14  June, she had been involved in a serious car accident, a head-on collision in Nashville.
(more…)