Johnny Cash hit the stage for what would be the final time on this day in 2003.
When appearing at the Carter Fold Ranch, Cash paid tribute to his late wife, June Carter Cash (who passed away in May of the same year) before singing "Ring Of Fire":
"The spirit of June Carter overshadows me tonight with the love she had for me and the love I have for her. We connect somewhere between here and heaven. She came down for a short visit, I guess, from heaven to visit with me tonight to give me courage and inspiration like she always has."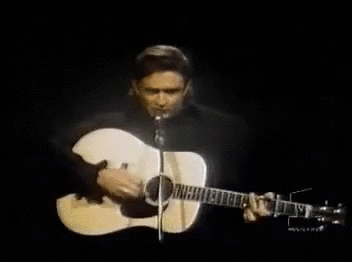 Cash passed away a few short months after on September 12, 2003 after complications with diabetes. Close friends and family believe his health worsened due to a broken heart once June passed.
The crowd was small and intimate, as seen in the video below:
The footage proves Cash was a legend even until his last moments. Rest in peace, Johnny.
Mentioned In This Article: