I've got a fever, and the only prescription is more cowbell.
Will Ferrell's infamous Saturday Night Scene scene as the overly rambunctious cowbell performer will live in our brains forever.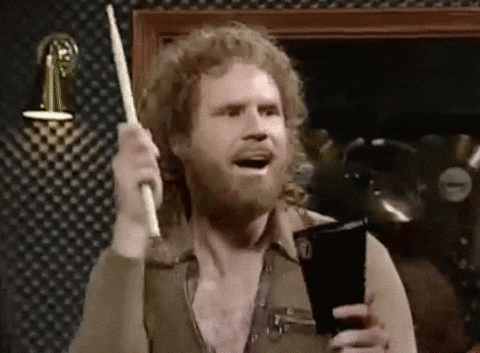 We're counting down 15 cowbell songs that make the grade when it comes to that quintessential percussion.
1. Rolling Stones – "Honky-Tonk Woman"
2. Nazareth – "Hair of the Dog"
3. Lipps Inc – "Funky Town"
4. WAR – "Low Rider"
5. Beastie Boys – "Hey Ladies"
6. Grand Funk Railroad – "We're an American Band"
7. Bon Jovi – "Bad Medicine"
8. Run-D.M.C – "King of Rock"
9. Wild Cherry – "Play that Funky Music"
10. Talking Heads – "Crosseyed and Painless"
11. Def Leppard – "Rock of Ages"
12. The Jimi Hendrix Experience – "Stone Free"
13. Big Star – "In The Street"
14. Mountain – "Mississippi Queen"
15. Led Zeppelin – "Moby Dick"
And of course…
16. Blue Oyster Cult – "Don't Fear the Reaper"
What's your favourite cowbell song of all-time? Did we forget any on our list? Let us know in the comments below.
---
Shop cowbell legends in the MusicVaultz store: