Rock stars have always gotten themselves in their fair share of trouble. But some outdo the rest of the pack like no other.
Between scuffles, indecent exposure, carrying "illicit substances" and more, plenty of legendary tales follow some of rock's biggest stars.
We've highlighted ten scenarios that really go above and beyond when it comes to the "WTF" factor:
---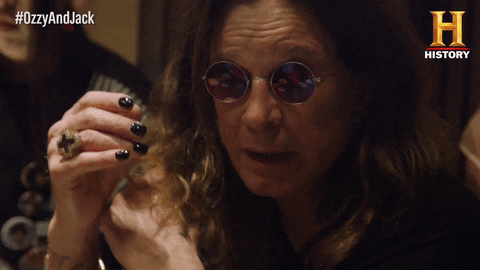 Ozzy Osbourne
While Ozzy has had his fair share of run-ins with the law, there were no bats involved with what could be his craziest.
When his wife Sharon hid all of his clothes in hopes this would keep him home versus going on another drinking bender, Ozzy persisted… by sporting one of Sharon's dresses.
He was busted for urinating on the Alamo memorial in San Antonio, Texas, and was banned from the city for a decade.
---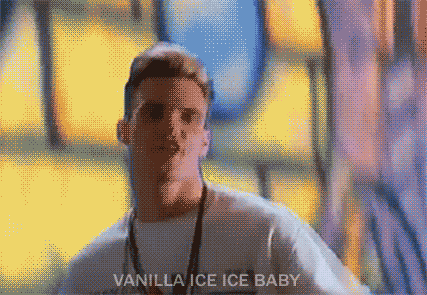 Vanilla Ice
Vanilla Ice got hit with the cold truth when it came to his exotic pet back in 2004.
The rapper was arrested in 2004 because his pet wallaroo (that's half wallaby, half kangaroo) and goat escaped from his backyard, hitting the streets of Florida. Both of the pets' licenses had expired, and Mr. Ice was arrested and fined $220.

---
Sebastian Bach

The town of Peterborough, Ontario got quite the surprise when Skid Row singer Sebastian Bach attacked a local bar owner in 2010.
Bach was back in his hometown enjoying a drink at a watering hole when he started heckling the musician performing at the venue. Bar staff asked him to leave, and Bach threw a wine glass on the ground. The bar owner then bear-hugged Bach to constrain him, in which Bach then bit down on the man's finger.
The police arrived and Bach was arrested for his antics.
---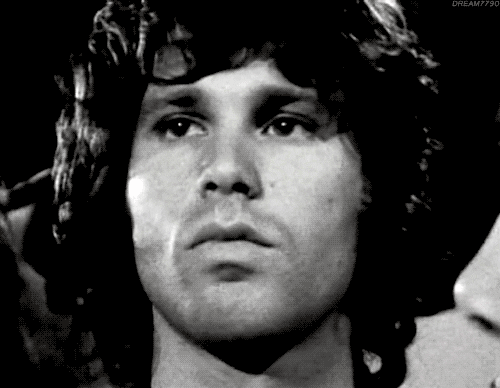 Jim Morrison

It's a rumour of rock 'n roll that hasn't been solved.
Jim Morrison was on-stage in front of 12,000 concertgoers when he allegedly "exposed himself" to the crowd in March 1969. But Morrison vehemently denied this, and bandmate Robby Krieger says there's no photographic evidence to prove this, with 500 photos submitted to court.
On the flip side, The Miami Herald wrote: "Morrison appeared to masturbate in full view of the audience, screamed obscenities, and exposed himself."
Morrison was charged, appealed his sentence, and died before the case could be resolved.
---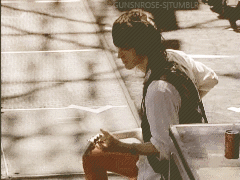 Izzy Stradlin
Izzy can't control his whiz.
In 1989, Stradlin's patience was tested when the bathrooms on his flight back to LA were occupied. Rather then, y'know, wait until one become available, he whipped it out and went right in the aisle near the kitchen. He was arrested when landing.
His label released a statement on the matter saying the shower "was just his way of expressing himself." Interesting.
---
Keith Moon
Who hasn't heard about Keith Moon's 21st birthday at the Holiday Inn in 1967? What started as a food fight turned into a complete night of debauchery–exploding toilets, blasting fire extinguishers, trashing rooms, driving a Lincoln Continental into a swimming pool with Moon naked at the wheel.
Moon broke a tooth trying to escape, and the police brought him to the dentist before booking him. Legend has it he didn't require Novocaine thanks to all the alcohol in his body. The hotel sent Moon a $24,000 bill and banned The Who from their chain for life.
---
Jerry Lee Lewis
Lewis drove to the home of Elvis Presley and demanded to get in. Elvis' cousin was guarding Graceland, when Lewis proceeded to yell: "Call up there and tell Elvis I wanna visit with him. Who the hell does he think he is? Tell him the Killer's here to see him."
Of course that didn't sit well, so the cousin called the police, and five officers pulled Lewis from his Lincoln Contintental. Not before Lewis put up a fight and broke a car window with a champagne bottle. It's better to burn out than to fade away, I guess.
---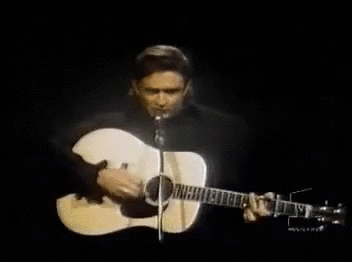 Johnny Cash
Johnny Cash was out past Starkville, Mississippi's curfew on May 11, 1965. When police foudn him, he was wasted, and brought to prison, where he shared a cell with a 15-year-old boy booked for public intoxication as well. Cash gave the boy his shoes as a souvenir, but not before breaking his big toe trying to kick the cell door down.
At least he got the song "Starkville City Jail" out of the debacle.
---
Frank Zappa
Back in 1965, a used-car-salesman approached musician and composer Frank Zappa and offered $100 to produce a sex tape audio recording. Zappa agreed, but didn't commit to the role: he and a go-go dancer friend recorded some fake squeals and bedframe creaks to sell the authenticity.
Turns out, the salesman was an undercover cop, and Zappa was booked on a felony for conspiring to commit pornography. His studio was raided. Zappa only spent 10 days in jail, but it was enough to avoid draft exemption from Vietnam. Who knows where his career would have ended up if he went to war instead of making music!
---
Axl Rose
Dinner & a drink may be a classic date night, but it could also be Axl Rose's favourite weapon.
According to Axl Rose's next door neighbour in a Hollywood high-rise, the Guns N' Roses singer threw an empty wine bottle and a piece of chicken at her during a dispute. The case was dismissed.
"I live next door to a psycho," Axl Rose told a TV reporter after being released from jail. It's obvious who the song "Right Next Door to Hell" is about.
---
Wendy O. Williams
Wendy was no stranger to sensationalism… so much so that the law tried to keep her in check.
In January 1981, Milwaukee, Wisconsin police put her in cuffs for 'simulating masturbation' on stage, as well as battery to an officer and obscene conduct. She'd be cleared of these charges.
Old habits die hard, and later that year, Williams was acquitted of an obscenity charge when she appeared in front of a crowd only wearing shaving cream. She covered her nipples with electrical tape to avoid arrest.
---
Stay away from arrests & enjoy titles from these artists in your own home: